NEW ISHAR FEATURE: Integrative Medicine Journal Portal
Submitted by

Ryan Castle

on Fri, 07/31/2015 - 00:51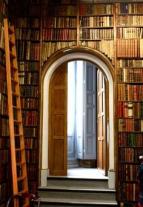 ISHAR is proud to roll out one of the largest and most comprehensive lists of peer-reviewed journals relating to complementary and alternative fields: the ISHAR Integrative Medicine Journal Portal! This link compilation has over a hundred journals linked (though unlike ISHAR, many require subscriptions) and offers dozens of detailed summaries of those journals that make their sources fully or partially available to the public. Our goal is not only to provide a massive collection of sources on our own, but to make it easier for visitors to find all the information that is available on a given subject. If we do not have it, we will help you find who does!
ISHAR sources hundreds of medical and scientific journals to gather its information, but due to copyright limitations the ISHAR library does not contain all sources from all journals. We encourage our visitors to explore the many source materials behind ISHAR, especially if they cannot find a source they were looking for on this site. Below is a list of links to over one hundred medical and scientific journals dedicated to the discussion of complementary & alternative medicine, consciousness and the mind-body connection. Below this Journal Portal are summaries of many of the journals which offer full or partial access for free, a rare and valuable feature outside of ISHAR.
Open-Source Journal Summaries
The European Journal of Integrative Medicine (EuJIM) - is an international and interdisciplinary journal for researchers and clinicians. It publishes peer-reviewed articles on evidence based CAM and its interface with conventional medicine. It publishes original research articles, systematic reviews, randomized controlled trials, qualitative research, clinical studies, observational and epidemiological studies. For further information please visit the website at www.elsevier.com/eujim. NOTE - this Elsevier journal has a close affiliation with the RCCM and welcomes submissions relevant to integrated heath and wellbeing. If you are interested in acting as a reviewer for the journal please get in contact with the editor.
Advances in Integrative Medicine was launched in 2013 as an international academic evidence-based research and review journal. It is peer reviewed and multi-disciplinary within the fields of Integrative and Complementary Medicine. The journal aims to encourage international networking through its unique clinical innovation, and the establishment of best practice and direct networking between organisations and communities. The journal will have a strong focus on rigorous quantitative and qualitative research including systematic reviews, clinical trials, surveys and case series. At the same time it provides peer-reviewed clinically relevant articles disclosing practical learning tools for the consulting practitioner. It hopes to stimulate interest, promote research and practice excellence in the field, and cross collaboration between relevant practitioner groups and associations, thereby advancing the practice of IM and improving patient health outcomes. www.elsevier.com/journals/advances-in-integrative-medicine/2212-9626
Evidence-Based Integrative Medicine - is an international, peer-reviewed journal focusing on an evidential basis for incorporating complementary or alternative health care practices with conventional medical approaches, to form a model of health care centered on overall wellness. Applied relevance for decision making by clinical practitioners, health care managers and policy makers is a strong emphasis. However, with recognition of the challenges involved in expanding the availability of robust, widely accepted evidence on which to base intervention and policy decisions in this area, underlying research principles and related issues are clearly within the scope of the journal. Please note: Journal has been discontinued. Archive remains at the link below. Website: link.springer.com/journal/40284
Integrative Medicine Insights (ISSN 1177-3936) - is a peer-reviewed, open-access research journal where those engaged in integrative medicine can turn for rapid communication of the latest advances in the application of complementary and alternative medicine toward the goal of overall wellness. It publishes Original Research papers; Short Communications; Application Notes; Reviews; Case Studies and Letters. Website: www.la-press.com/integrative-medicine-insights-journal-j21
Integrative Medicine Research is a quarterly, peer-reviewed journal focused on scientific research for integrative medicine including traditional medicine (emphasis on acupuncture and herbal medicine), complementary and alternative medicine, and systems medicine. The journal includes papers on basic research, clinical research, methodology, theory, computational analysis and modelling, topical reviews, medical history, education and policy based on physiology, pathology, diagnosis and the systems approach in the field of integrative medicine. www.elsevier.com/journals/integrative-medicine-research/2213-422
ACUPUNCTURE & CHINESE MEDICINE
Acupuncture and Related Therapies is an international peer-reviewed journal that publishes high-quality research in acupuncture and its related therapies (e.g. neural therapy, laser therapy) as well as in all complementary therapies, including whole medical systems (e.g. TCM, naturopathy, Ayurveda), biological treatment methods (e.g. vitamins, biologics, other direct treatments), other biologically based practices (e.g. in nutrition, dietetics), meditative movement therapies (e.g. Qigong, Yoga, TaiChi), mind body interventions (e.g. Meditation), and body based methods (e.g. osteopathy, manual therapy). Acupuncture and Related Therapies publishes basic and clinical research papers, review papers, case studies and short communications. Special attention is given to educational contributions, we therefore welcome supplementary material such as videos of treatments, demonstrations and summarising lectures. Equally, papers of relevance to health care providers and policy makers are very welcome. Acupuncture and Related Therapies provides a forum for the dissemination and discussion of the findings of acupuncture research and clinical applications in a wide range of medical disciplines, including veterinary medicine. We believe in the principles of Evidence Based Medicine and seek to support clinical decision making by following Evidence Based Medicine. We especially welcome papers that contribute to further integrating conventional and complementary therapies into mainstream care. www.elsevier.com/journals/acupuncture-and-related-therapies/2211-7660
The Journal of Acupuncture and Meridian Studies is a bimonthly, peer-reviewed journal featuring high-quality studies related to basic and clinical acupuncture and meridian research. It includes new paradigm of integrative research, covering East and West and traditional and modern medicine. The journal also covers areas of integrative biomedical research and health science in general and other modalities. The subjects for the journal include researches on anatomy and functions of meridians, basic and clinical researches on acupressure, electroacupuncture, laser acupuncture, pharmacopuncture (herbal acupuncture, acupoint injection), veterinary acupuncture, and related animal studies. Articles on general health science and other modalities, such as anthroposophy, ayurveda, bioelectromagnetic therapy, chiropractic, herbology (herbal medicine), homeopathy, neural therapy and meditation, may also be eligible for consideration if the articles are related to acupuncture and meridian studies. www.elsevier.com/journals/journal-of-acupuncture-and-meridian-studies/2005-2901
World Journal of Acupuncture - Moxibustion is an English academic journal sponsored by the World Federation of Acupuncture-Moxibustion Societies, Institute of Acupuncture and Moxibustion, China Academy of Chinese Medical Sciences, and China Association of Acupuncture and Moxibustion. It is published quarterly worldwide. The focus of the journal includes, but is not confined to, clinical research, summary of clinical experiences, experimental research, clinical reports, needling techniques, moxibustion techniques, acupuncture analgesia and acupuncture anesthesia, reviews, academic discussion, education and academic lectures, researches on historical documents, introduction to typical cases, meridian-collaterals and acupoints, proved acupoint or prescriptions of acupoints, news reports, newly-developed apparatus. www.elsevier.com/journals/world-journal-of-acupuncture-moxibustion/1003-5257
Chinese Medicine (CM) is an international journal dedicated to Chinese medicine and includes studies on patients, experimental animal models and articles discussing various new issues and developments in Chinese medicine related problems and provides open access articles. www.scirp.org/journal/cm
The English edition of Journal of Traditional Chinese Medicine appeared in 1981, being the earliest and the most authoritative TCM magazine with the largest circulation in China. It is an international quarterly devoted to clinical and theoretical research in this branch of medicine. The main columns include Experts' Forum, Clinical Observation, Basic Investigation, Reviews, Lectures, Teaching Round, and Questions and Answers, involving acupuncture, massotherapy and Chinese materia medica. Papers by outstanding clinicians, acupuncturists and researchers provide the latest information on the development of this discipline. JTCM is an indispensable reading for clinical practitioners and others interested in basic medicine research. www.elsevier.com/journals/journal-of-traditional-chinese-medicine/0255-2922
BODYWORK
The Journal of Bodywork and Movement Therapies - provides essential reading for all those involved in the assessement, diagnosis, treatment and rehabilitation of musculoskeletal dysfunction. Website: www.bodyworkmovementtherapies.com/
CLINICAL AROMATHERAPY
The International Journal of Clinical Aromatherapy - was launched in 2004 in response to the demands of practitioners working with essential oils in healthcare and related professions. These therapists often use a range of application methods, styles and doses that may differ from the more traditional styles such as aromatherapy massage. Healthcare professionals also require a source of evidence based information in order to successfully integrate clinical aromatherapy within orthodox practice. Website: http://ijca.net/
HEALING
The Journal of Science & Healing addresses the scientific principles behind, and applications of, evidence-basedhealing practices from a wide variety of sources, including conventional, alternative, and cross-cultural medicine. It is an interdisciplinary journal that explores the healing arts, consciousness, spirituality, eco-environmental issues, and basicscience as all these fields relate to health. www.journals.elsevier.com/explore-the-journal-of-science-and-healing/
HERBAL MEDICINE
The Journal of Herbal Medicine, the official journal of the National Institute of Medical Herbalists, is a peer reviewed journal which aims to serve its readers as an authoritative resource on the profession and practice of herbal medicine. The content areas of the journal reflect the interests of Medical Herbalists and other health professionals interested in the clinical and professional application of botanical medicines. The objective is to strengthen the research and educational base of herbal medicine with research papers in the form of case studies, original research articles and reviews, monographs, clinical trials and relevant in vitro studies. It also publishes policy statements, opinion pieces, book reviews, conference proceedings and profession related information such as pharmacovigilance reports providing an information source for not only the Herbal Practitioner but any Health professional with an interest in botanical medicine. www.elsevier.com/journals/journal-of-herbal-medicine/2210-8033
Phytomedicine is published to attract and disseminate innovative and expert findings in the fields of phytopharmacology, phytotherapy and phytotoxicology, as a reference source for researchers in these fields, and with the aim to set international standards in their methodology. The journal publishes research results on phytotherapy (clinical trials), phytopharmacology, pharmacognosy, standardization and phytotoxicology, obtained with plant extracts as well as isolated compounds from these extracts and phytopharmaceuticals. Phytomedicine is targeted towards papers of a practical nature. The papers published in this journal are also useful to drug regulatory authorities in deciding whether to approve certain phytomedicines or not. Phytomedicine consists of the following sections: Case reports, Pharmacological and molecularbiological studies, Screening studies (only when focused on plant extracts or isolated compounds with extraordinary activities, Chemical structure - activity studies, Chemical analysis and standardization of plant drugs and phytopharmaceuticals, Reviews (by invitation). www.elsevier.com/journals/phytomedicine/0944-7113
GENERAL
The Journal of Alternative and Complementary Medicine - includes observational and analytical reports on treatments outside the realm of allopathic medicine which are gaining interest and warranting research to assess their therapeutic value. It includes current concepts in clinical care, including case reports that will be valuable for health care professionals and scientists who are seeking to evaluate and integrate these therapies into patient care protocols and research strategies. Indexed in Index Medicus, Medline, EMBASE, Excerpta Medica, Science Citation Index-Expanded. Website: www.liebertpub.com/products/product.aspx?pid=26
Complementary Therapies in Medicine - is a valuable resource to those seeking information and critical guidance within the field of complementary therapies. The broad scope of this scientific and professional journal makes its content relevant to those with a background in traditional health practices as well as complementary practitioners. Website: www.elsevier.com/wps/find/journaldescription.cws_home/623020/description#description
Complementary Therapies in Clinical Practice - (formerly Complementary Therapies in Nursing & Midwifery) integrates complementary therapies into conventional clinical practices. Areas covered with the broad scope of this journal include: Aromatherap, Massage, Acupuncture, Reflexology, Herbal Medicine. Complementary Therapies in Clinical Practice's regular features include papers on individual therapies, original research, educational issues, best practice reports and book reviews. Website: www.elsevier.com/wps/find/journaldescription.cws_home/704176/description#description
Evidence-based Complementary and Alternative Medicine (eCAM) - is an international, peer-reviewed journal that seeks to understand the sources and to encourage rigorous research in this new, yet ancient world of complementary and alternative medicine. Website: www.hindawi.com/journals/ecam/
FACT - Focus on Alternative and Complementary Therapies. A review journal that aims to present the evidence on complementary medicine in an analytical and impartial manner. FACT, published by Pharmaceutical Press, is a quarterly journal that reviews evidence on complementary and alternative medicine in an analytical and impartial manner. It includes: Summaries and commentaries of key articles of CAM written by a member of the international editorial board and followed by a reply by the original author; Focus articles reviewing evidence for and against complementary therapies in a particular therapeutic area; Short reports detailing recent publications; Debate articles presenting different or opposing views in controversial areas; Guest editorials on key topics; News items, book reviews and comprehensive lists of CAM related literature. Since FACT is a general journal, it is an excellent means for the CAM researchers to keep abreast of all new evidence and data within the field. It provides insight into the latest developments and brings together a range of relevant information in a single place. An individual print subscription also includes FREE ONLINE ACCESS to the current volume and full archive dating back to 1996 making this a fully searchable and accessible resource. Website: www.medicinescomplete.com/journals/fact/current/
HOMEOPATHY
Homeopathy - A valuable resource for those in traditional medicine as well as complementary practitioners, Homeopathy publishes peer-reviewed articles that will appeal to a multi-disciplinary audience. Papers cover clinical and basic research as well as the evidence based practice of homeopathy. Abstracted/Indexed in Index Medicus/MEDLINE Excerpta Medica/EMBASE AMEDS CINAHL NIH CAM (Combined Health Information Database) UK Health Centre Index. Website: www.elsevier.com/wps/find/journaldescription.cws_home/623042/description#description
International Journal of High Dilution Research (IJHDR) - is the first full free open-access electronic journal specialising in the multidisciplinary field of High Dilution (HD) research. Hosted by GIRI, it is peer-reviewed, with an international editorial board and published quarterly. Indexed at LILACS/BIREME/PAHO/WHO and EBSCO, and inserted at Qualis-CAPES (B3-interdisciplinar), Latindex, OJS/PKP, Google Scholar, DOAJ, NSDL/NSF, Open J-Gate, JournalSeek and Portal CAPES. Website: www.feg.unesp.br/~ojs/index.php/ijhdr