Yoga
ISHAR Articles & References:

Yoga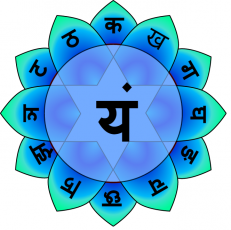 Functional Summary
Modality

Physical exercises combined with spiritual and/or mental meditative practices.

Intention

Vedic: Liberating the self through mastering the mind/body connection.
Western: Relaxation and cardiovascular exercise.

Geo-Cultural

Pre-Vedic system that dates to India around 500 BCE. Yoga became more well known in the West during the late 19th century.
Definition
Yoga (Sanskrit: योग) is a physical, mental, and spiritual practice or discipline that denotes a variety of schools, practices and goals in Hinduism, Buddhism (including Vajrayana and Tibetan Buddhism) and Jainism, the best-known being Hatha yoga and Raja yoga.
The origins of Yoga have been speculated to date back to pre-Vedic Indian traditions, but most likely developed around the sixth and fifth centuries BCE, in ancient India's ascetic circles, which are also credited with the early sramana movements. The chronology of earliest texts describing yoga-practices is unclear, varyingly credited to Hindu Upanishads and Buddhist Pāli Canon, probably of third century BCE or later. The Yoga Sutras of Patanjali from first half of 1st millennium CE is one of a key surviving major texts on Yoga. Hatha yoga texts emerged around 11th century CE, and in its origins was related to Tantrism.
Yoga gurus from India later introduced yoga to the west, following the success of Swami Vivekananda in the late 19th and early 20th century. In the 1980s, yoga became popular as a system of physical exercise across the Western world. Yoga in Indian traditions, however, is far more than physical exercise, it has a meditative and spiritual core.
Yoga as exercise or alternative medicine is a modern phenomenon which has been influenced by the ancient Indian practice of hatha yoga. It involves holding stretches as a kind of low-impact physical exercise, and is often used for therapeutic purposes. Yoga in this sense often occurs in a class and may involve meditation, imagery, breath work and music.
Both the meditative and the exercise components of hatha yoga have been researched for both specific and non-specific health benefits. Hatha yoga has been studied as an intervention for many conditions, including back pain, stress, and depression. Studies support yoga improving quality of life, but it has not been proven to effectively treat disease.
A survey released in December 2008 by the US National Center for Complementary and Alternative Medicine found that hatha yoga was the sixth most commonly used alternative therapy in the United States during 2007, with 6.1 percent of the population participating.
Perspectives:
ISHAR strives to present all of our data in an impartial, informative manner. Nonetheless, there are always different viewpoints on various topics, and ISHAR encourages users to review the perspectives on other informational sites, then come to their own conclusions regarding what they consider the least biased. The sites below were chosen to represent a wide spectrum of approaches to this topic, and none are endorsed or promoted by ISHAR itself.